think tank
Continuing education made easy.
THURSDAY, OCTOBER 4, 2018
Part conference, part trade show, Think Tank is a one day knowledge exchange happening Thursday, October 4, 2018.  Expect to gain information that can be immediately applied to product selection and projects.
What you'll experience:
Presentations by industry experts
Hands-on product displays
Local peer-to-peer networking
First class hospitality
Short on Continuing Education credits? Check out our registration section below to view the five CEU courses being offered. With AIA, USGBC, IIDA, ASID and IDC credit available we are sure to have what you need.
10:00-11:00
Stand Up for Comfort (Height Adjustable Tables)
Presented by Humanscale
AIA (1.0 LU/HSW), IDCEC (0.2 HSW), USGBC (1.0 GBCI CE Hours)
11:00-12:00
How Good is Good Enough? Understanding LED Fixture Performance
Presented by Lutron
AIA (1.0 LU/HSW), USGBC (1.0 GBCI CE Hours)
12:00-1:00
Smart Buildings: Integrating PoE with the IoT
Presented by Cree
AIA (1.0 LU/HSW)
1:30-2:30
Daylight Autonomy Through Automation
Presented by Lutron
ASID, IIDA, and / or IDC (IDCED 1.0 CE Hours) USGBC (1.0 GBCI CE Hours)
2:45-3:45
Color Quality Considerations for Residential Street Lighting
Presented by Cree
AIA (1.0 LU/HSW)
Shout out to our presenting manufacturers for their support of Think Tank! These companies are joining forces with us to provide five CEU courses throughout the day. Come for one or for all!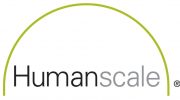 Feel free to attend multiple sessions or just one. Totally up to you!
All courses will be held in our newly completed office space at 103 East 18th Avenue, North Kansas City, MO. We look forward to showing you our new home!